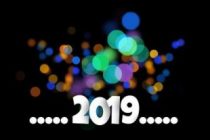 Dzień realizacji Wielkich Planów
2.01
Dzień, w którym TRZEBA wprowadzać w życie swoje noworoczne postanowienia. Od dzisiaj MUSISZ zmierzyć się z nowymi obowiązkami z nich wynikającymi, POWINNAŚ ustalić ścisłe ZASADY i trzymać się wyznaczonej sobie drogi, choćby było to NIEMOŻLIWE. Ale TRZEBA…
I pewnie jak zwykle jest to trudne i niemożliwe.
Może więc w tym roku podejdź do tego inaczej?
Poczuj wolność i "wiatr we włosach" zamieniając trudne dla nasz wszystkich słowa "muszę","trzeba","powinnam"na proste w odbiorze CHCĘ! Niczego nie musisz. To ty decydujesz o sobie i ty znasz siebie najlepiej.
To Ty CHCESZ zmienić sposób żywienia, ponieważ CHCESZ się poczuć lepiej. To Ty CHCESZ pożegnać się z dużą ilością słodyczy, ponieważ odbierają Ci możliwość spełnienia marzeń.
Ty Chcesz zwiększyć swoją aktywność, ponieważ CHCESZ wyzwolić w sobie szczęście lub dobrze się poczuć w nowej skórze!
Jeśli nie wyjdzie? Oczywiście, że w 100% nie wyjdzie.
Nie można zmienić wieloletnich nawyków jednym "pstryknięciem" lub noworocznym postanowieniem. Jeśli nie uda Ci się zupełnie zmienić sposobu żywienia, to zmień go trochę bo każda zmiana jest wartością. Jeśli jutro zejdziesz z Drogi Prawidłowego Żywienia,to wróć na nią pojutrze lub za dwa dni.Ale wróć i pamiętaj, że każda ZMIANA to proces. Ewolucja, nie rewolucja. Jeśli sięgniesz po słodycze? Dlaczego nie? Są dla ludzi i lubimy je bo dają nam chwilę przyjemności. Zjedz, ale połowę tego co normalnie. To już duży krok w przyszłość. Nie chciało Ci się wyjść poćwiczyć a przecież w Twojej głowie siedzi jeszcze POWINNAM i MUSZĘ? Trudno. Pospaceruj, potańcz lub umyj podłogi. Liczy się WSZYSTKO. Bo WSZYSTKO to robisz dla siebie. I tego CHCESZ.
Uwierz. Efekty pojawią się znienacka. I mogą Cię zaskoczyć.
Życzę wszystkim sukcesów i dobrego roku bez Wielkich Postanowień.