Deprecated
: Function get_magic_quotes_gpc() is deprecated in
/home/users/p/psychodietetyka/www/212581/html/wp-includes/formatting.php
on line
2692
Deprecated
: Function get_magic_quotes_gpc() is deprecated in
/home/users/p/psychodietetyka/www/212581/html/wp-includes/formatting.php
on line
2692
Deprecated
: Function get_magic_quotes_gpc() is deprecated in
/home/users/p/psychodietetyka/www/212581/html/wp-includes/formatting.php
on line
2692
Deprecated
: Function get_magic_quotes_gpc() is deprecated in
/home/users/p/psychodietetyka/www/212581/html/wp-includes/formatting.php
on line
2692
Deprecated
: Function get_magic_quotes_gpc() is deprecated in
/home/users/p/psychodietetyka/www/212581/html/wp-includes/formatting.php
on line
2692
Deprecated
: Function get_magic_quotes_gpc() is deprecated in
/home/users/p/psychodietetyka/www/212581/html/wp-includes/formatting.php
on line
2692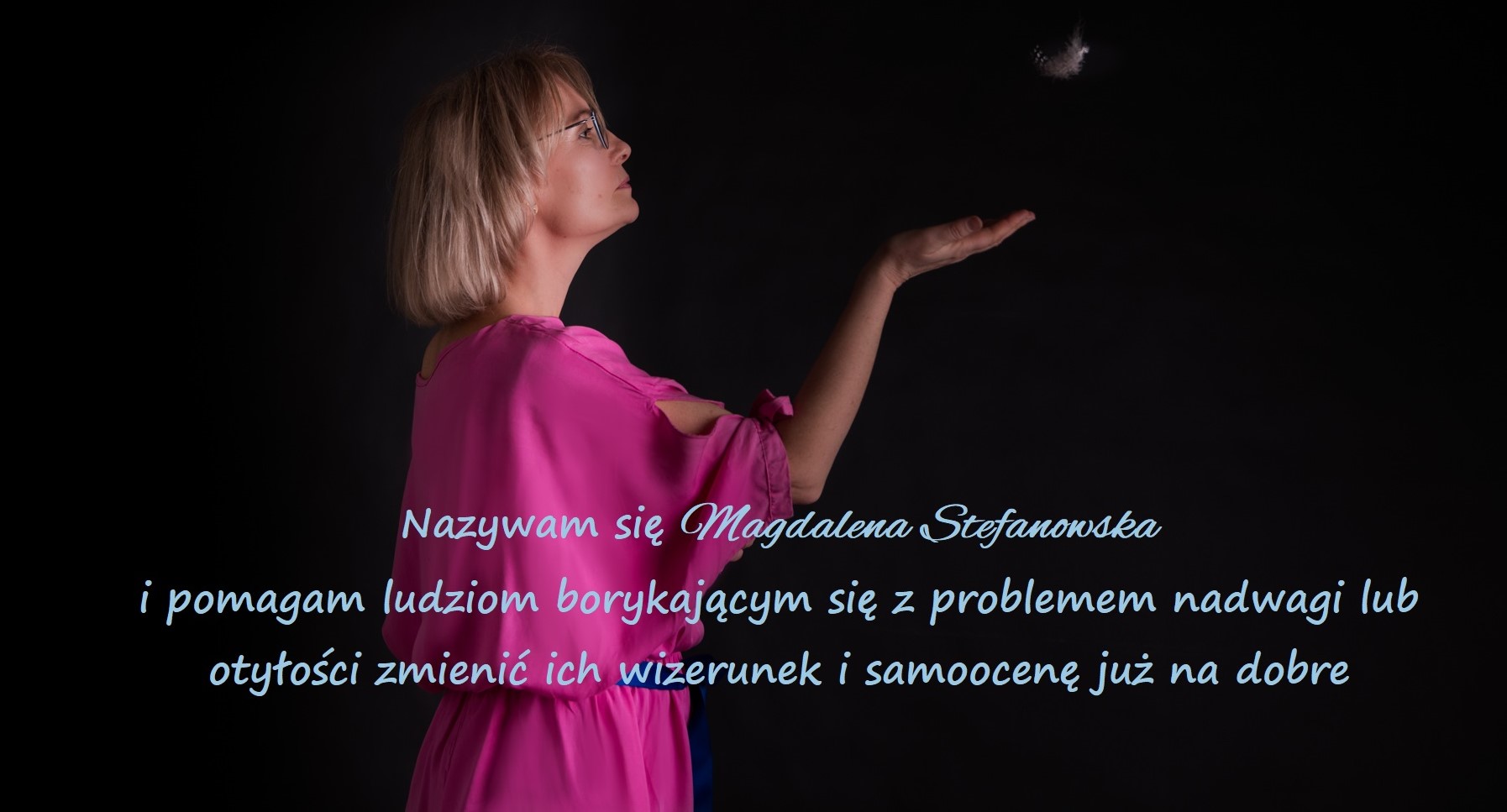 Bądź lekka jak piórko i spełniaj swoje marzenia!
Próbowałaś już wszystkiego i nadal nie jesteś zadowolona z efektów?
Może przeciwnie? Jesteś na początku swojej drogi i nie wiesz co wybrać, bo gubisz się w gąszczu diet, pomysłów znalezionych w internecie czy sposobów na odchudzanie?
Kolejny raz zaczynasz od poniedziałku i znów motywacja szybko sie kończy?
Myślisz , że brakuje Ci silnej woli? A może nie chcesz nawet myśleć o diecie?
Obawiasz się, że dieta odbierze Ci wszystko co lubisz?
Na szczęście wszystkie problemy można rozwiązać, ponieważ znajdują się w głowie.
A tam własnie zaczyna się odchudzanie!
Jeśli chcesz schudnąć zdrowo, skutecznie i raz na zawsze to jesteś w dobrym miejscu!
Pokażę Ci jak to zrobić, a jeśli wolisz, to poprowadzę Cię za rękę.
Jeśli chcesz dowiedzieć się co dzieje się w Twojej głowie, gdy przechodzisz na dietę
Pobierz darmowy PDF
Co zyskasz pracując ze mną?
Przede wszystkim zmienisz sposób myślenia o jedzeniu, poznasz tajniki chudnięcia bez specjalnej diety oraz sposoby radzenia sobie w kryzysowych sytuacjach.
Pozbędziesz się strachu przed głodem, gotowaniem tylko dla siebie, koniecznością jedzenia mniej lubianych produktów oraz ograniczeniami związanymi z jedzeniem poza domem.
Będziesz umiała/umiał przełożyć to na codzienność i dodasz sobie skrzydeł gdy zobaczysz jakie to proste!
Dostaniesz przykładowe jadłospisy lub alternatywne rozwiązania, na których będziesz mogła/mógł oprzeć swój schemat żywieniowy.
Nauczysz się prawidłowych wyborów i dostaniesz odpowiedzi na wiele do tej pory trudnych pytań.
Zobacz co inni mówią na temat współpracy
Co mogę Ci oferować z mojej strony?
Mam wieloletnie doświadczenie w pracy z pacjentem,
Kładę największy nacisk na indywidualne podejście do osoby, z którą pracuję. Przecież każdy z nas jest inny i każdy potrzebuje innych rozwiązań!
Zawsze szukam najlepszego dla Ciebie sposobu rozwiązania problemu.
Pokazuję jak możesz wykorzystać swoje cechy osobowościowe do realizacji zadania, a co za tym idzie do wzmocnienia samego siebie.
Podchodzę do problemu kompleksowo, nie ulegam schematom i modzie.
A co najważniejsze uważam, że nadwaga czy otyłość to nie problem. To SKUTEK problemu.
I najpierw trzeba odnaleźć czynniki, które do niej doprowadziły.
Wybieram odpowiednią dla Ciebie metodę i przeprowadzam Cię z punktu wyjścia do drogi prawidłowych wyborów żywieniowych.
Dodając Ci skrzydeł wzmacniam Twoją samoocenę i daję wiarę w skuteczność zmiany.
Zamienię Muszę na Chcę, a to ułatwi Ci wprowadzenie zmian na stałe.
Wszystko bez wielkich wyrzeczeń i diet.
Jak będziemy pracować?
Pierwsze spotkanie to przede wszystkim bardzo dokładny wywiad (w tym również zdrowotny), który pozwoli mi określić najlepszy dla Ciebie sposób prowadzenia.
Gdy kończymy rozmowę, przygotowuję Twój "portret psychologiczny" czyli oceniam stan gotowości do działania, zbieram i sumuję Twoje doświadczenia, umiejętności, nawyki, oddzielam problemy zdrowotne oraz grupuję bariery około żywieniowe, mające ogromny wpływ na proces odchudzania, motywację i wytrwałość.
Określam ścieżkę i przygotowuję plan pracy.
Do skrzynki e-mail dostajesz plan żywieniowy, jadłospis lub inny, odpowiedni dla Ciebie sposób prowadzenia.
Jeśli jeszcze nie wiesz czy to dla Ciebie, zapraszam na 15- minutowe, DARMOWE konsultacje, na których omówimy nurtujące Cię pytania.
Żeby się umówić wystarczy napisać na adres: gabinet@psycho-dietetyka.com.pl
lub zadzwonić pod numer 509 296 917
Na pewno znajdziemy dogodny dla Ciebie termin oraz formę. Możemy rozmawiać przez e-mail, Skypa lub telefonicznie. To Ty wybierasz najbardziej komfortowy dla Ciebie sposób.
Jeśli uważasz, że przez nadwagę coś tracisz, życie ucieka Ci sprzed nosa, a dni przeciekają przez palce nie przynosząc radości, zapraszam. Wspólnie rozwiążemy ten problem.