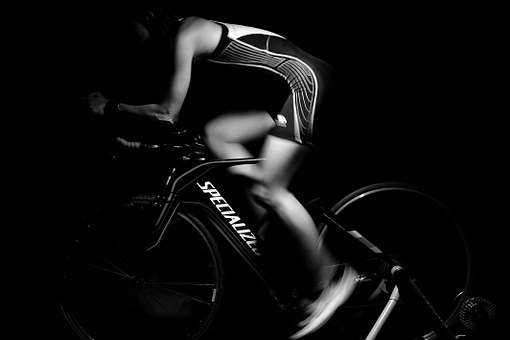 Czy można schudnąć bez treningu?
Bardzo często słyszę w gabinecie to pytanie. Często lęk przed aktywnością paraliżuje i broni przed pójściem do dietetyka. Czy można schudnąć, nie wychodząc z domu? Nie ćwicząc? Nie katując się?
Odpowiedź na to pytanie jest prosta.
Jeśli jesteś zdrowym człowiekiem to oczywiście! Działa tu znane prawo ekonomii podaż = popyt, więc jeśli będziesz jadł poniżej swojego zapotrzebowania energetycznego, to schudniesz. Zbyt mała podaż kalorii wymusi konieczność korzystania z zapasów i zaczniesz chudnąć. Pamiętaj jednak o tym, że bardzo niechętnie pozbywamy się zapasów. Dlatego najpierw tracimy wodę, później glikogen z wątroby i mięśni, a na końcu dopiero uruchamiamy nasze rezerwy. Nie brzmi to dobrze, no ale chudniesz. A o to przecież chodziło, prawda?
Czy aby na pewno?
Wróćmy do punktu startowego. Stoisz przed lustrem i stwierdzasz, że tu i ówdzie masz nadmiar, który (szczególnie w sezonie wiosenno-letnim) zaczyna Ci przeszkadzać. Przyglądasz się sobie bardzo uważnie i stwierdzasz, że jednak nie da się przymknąć oka i patrzeć na siebie np. tylko z boku lub od pasa w górę. Stanowczo postanawiasz coś z tym zrobić. Myśl o aktywności przepływa gdzieś z tyłu głowy, ale szybko ją odganiasz, bo przecież tak bardzo nie lubisz ćwiczyć. Bo masz tak mało czasu, nie masz przecież w pobliżu sali, a na basen daleko. Postanawiasz więc wdrożyć dietę. Najlepiej bardzo restrykcyjną, żeby szybko poszło i ruszać się nie trzeba było.
No i chudniesz. Bo dlaczego nie?
Jednak, gdy osiągasz swoją wymarzoną wagę i stajesz po raz kolejny przed lustrem wyglądasz tak, jak sobie zaplanowałeś? Jesteś zadowolony?
Czy na pewno brzuch, którego widok wysłał Cię na dietę, jest tym wymarzonym? Czy pośladki, które co prawda mieszczą się teraz w spodniach, są takimi, jak sobie wyobrażałeś, że będą? Czy na pewno, mimo pracy i wielu wyrzeczeń jesteś zachwycony?
Może zastanawiasz się, co spowodowało, że twoje ciało jest wiotkie i słabe, a na twarzy przybyło 10 lat lub nabrała wyrazu smutku?
Co powoduje, że tak się dzieje?
Aktywność nie jest nam potrzebna. Ona jest nam do życia niezbędna.
Dlaczego?
1. Mięśnie podtrzymują cały nasz szkielet. Bez ich udziału ciało wiotczeje, staje się słabe, a w skrajnych sytuacjach nie możemy ustać o własnych siłach.
Jesteśmy biegaczami. Skoro jesteśmy na tym świecie, znaczy, że nasi przodkowie byli szybcy i silni. Reszta była za słaba na to, żeby żyć.
Ruch działa korzystnie na nasze stawy, "smarując" je w sposób naturalny.
Aktywność poprawia pracę układu krążeniowo- oddechowego, obniżając ryzyko powstania wielu chorób cywilizacyjnych (między innymi cukrzycy, nadciśnienia, otyłości).
Wspomaga leczenie nerwicy czy depresji.
Odpowiednio dobrana, niweluje problemy związane z kręgosłupem.
Systematyczny wysiłek fizyczny podwyższa poziom "dobrego" chlolesterolu.
Poprawia odporność.i bonus dla osób chcących zmniejszyć swoją wagę

Poprawia metabolizm

!
To tylko wierzchołek tego, co potrafi zdziałać ruch.
Najlepszym dowodem na skuteczność aktywności fizycznej jest umieszczenie jej w podstawie piramidy żywieniowej. Bez niej nie możemy mówić o zdrowym stylu życia i trosce o samych siebie. Zadbajmy więc o to, żeby pojawiała się w naszym życiu najczęściej jak tylko jest to możliwe. Wystarczy chwila spaceru, rekreacyjna jazda rowerem czy przejście jednego przystanku pieszo albo niekorzystanie z windy. Liczy się wszystko. Zrób coś, co lubisz i najważniejsze, czerp z tego radość i miej przyjemność!
Potwierdzam. Można schudnąć bez aktywności, ale czy tego jeszcze chcesz?