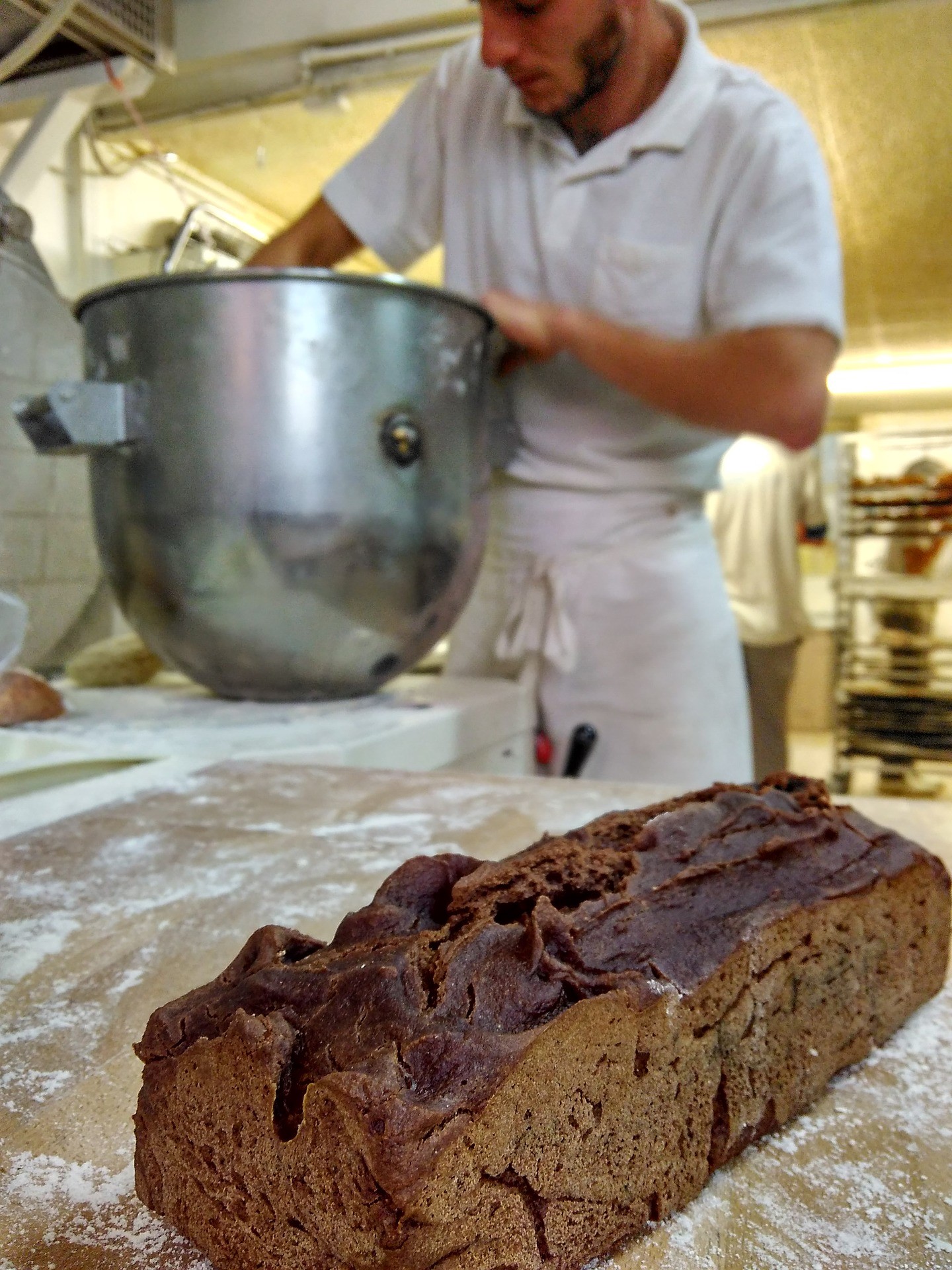 Znacie teff?
Osoby będące na diecie bezglutenowej powinny zakrzyknąć: "No jasne! Co to za pytanie skoro wiadomo, że to jedno z najcenniejszych zbóż bezglutenowych"?.
Z mojej obserwacji wynika jednak, że tak nie jest. Teff jest nam obcy i dlatego chcę Wam to wyjątkowe zboże przybliżyć.
Często mało świadome odrzucenie glutenu z diety wiąże się u osoby z niego rezygnującej z pewnymi niedoborami i skutkuje złym bilansem diety. Osobom będącym na diecie bezglutenowej brakuje najczęściej witamin z grupy B, wapnia czy błonnika. Ci, którzy mieszkają w małych miejscowościach czy na wsi o kupnie pieczywa bez glutenu mogą często pomarzyć, a jak już się uda znaleźć coś w sklepie, to lista dodatków stawia włosy na głowie i zniechęca do zakupu.
Dlatego osoby skazane na rezygnację z glutenu nie mają wcale tak łatwo.
Od jakiegoś czasu, na półkach sklepowych można znaleźć owies (bez zanieczyszczeń zbożami zawierającymi gluten). I jest to już pewne ułatwienie. Niestety nie dla wszystkich. 5% osób chorych na celiakię musi odrzucić i to zboże. Owies jest blisko spokrewniony z pszenicą, co powoduje dolegliwości gastryczne u osób szczególnie wrażliwych.
Dlatego warto się otworzyć na zboża pochodzące spoza Europy i Azji i wprowadzić do swojego jadłospisu właśnie teff i powstałe z niego produkty.
Mąka z teffu MOŻE ZASTĘPOWAĆ mąkę pszenną! A całe ziarno zastępuje płatki zbożowe. Dodatkowa wartość, dotycząca tym razem każdego, ceniącego sobie zdrowy styl życia i zachowanie zgrabnej sylwetki jest taka, że teff ma niski indeks glikemiczny (mogą z jego cudownych właściwości korzystać osoby chore na cukrzycę lub z problemem insulinooporności).
W naszych sklepach teff czasami ukrywa się pod nazwą miłki abisyńskiej lub trawy abisyńskiej. Pod którąkolwiek z tych nazw kupisz, będzie to dobry teff.
Ogromna zaletą teffu jest bardzo wysoka trwałość ziarna. Nie musisz się więc denerwować, że kupisz, nie wykorzystasz i wyrzucisz. Nie. Ziarno to jest odporne na jełczenie, a owady i gryzonie nie przepadają za jego smakiem. Dlatego, gdy przeczytasz informację dotyczącą przydatności do użycia, nie denerwuj się. Tak długi czas to nie efekt dodatków. To jego wspaniała cecha.
Co takiego jest w wartości odżywczej teffu, co wyróżnia go spośród innych zbóż (i pseudozbóż)?
Oprócz tego, że jest dobrze trawiony, a skrobia w nim zawarta warunkuje puszystość wypieków i nie pozwala na szybkie wysychanie, ma unikatowy skład mineralny.
Porównując z najłatwiej dostępnym u nas owsem (w szklance ziarna):
Wapń w teffie 311 mg, w owsie 54 mg
Żelazo w teffie 12 mg, w owsie 7,4 mg
Magnez w teffie 329 mg, w owsie 276 mg
Mniej ma tylko błonnika 11 mg, w owsie 16,5 mg
Bardzo korzystny jest również skład aminokwasowy, co powoduje, że jeden naleśniko- chleb (injera) dziennie, zapewnia nam prawidłowy ich udział w diecie.
Coraz częściej teff wykorzystywany jest jako zagęstnik w przemyśle spożywczym. Nie bójcie się więc tego dodatku. Jest to, jak widać cenny składnik nie tylko ze względów technologicznych, ale również zdrowotnych.
Jeśli sami pieczecie chleb, wiedzcie, że mąka z dodatkiem teffu nadaje się do produkcji chleba na zakwasie, a pieczywo z jego dodatkiem nie kruszy się i nie starzeje zbyt szybko.
Jakie jeszcze zboża i pseudozboża są wskazane dla osób będących na diecie bezglutenowej?
Znakomitą wartość ma amarantus oraz quinoa (komosa).
Poza tym proso senegalskie (fonio), gryka, proso indyjskie (kodo), kukurydza, kuskus, len, maniok (tapioka), maczka ziemniaczana, sago, sezam, strączkowe (np. makarony z fasoli, soczewicy), słonecznik, dynia (pestki zmielone na mąkę), soja.
Życzę udanych eksperymentów kulinarnych!
Źródło: Przegląd Gastroenterologiczny